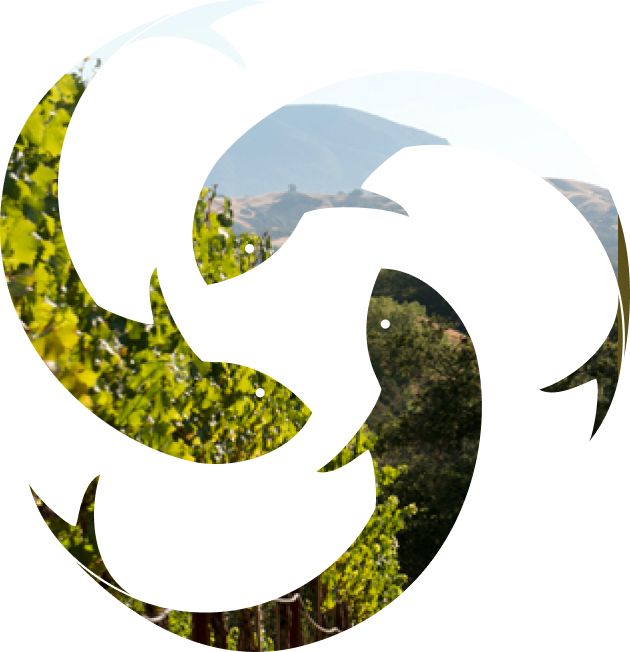 ACAIBO, SYMBOL OF WATER AND THE TRINITY
"A GREAT WINE IS INTIMATELY LINKED TO THE LAND." HAVING BOTH GROWN UP IN THE HEART OF BORDEAUX VINEYARDS, CLAIRE AND GONZAGUE ARE VERY AWARE OF THIS FACT.
The name Acaibo is at the confluence of Bordeaux and Californian cultures. In Native Amerindian dialect, ACA refers to fish and water, the most basic resource of viticulture in Sonoma. The second syllable, IBO, means three, which in addition to being the figure of the harmony of creation, refers to the Lurtons' Bordeaux roots (the Bordeaux arms are three intertwined crescent moons), but also to their three children, their three Classified Growths and the three Bordeaux grape varieties chosen for the Acaibo blend.