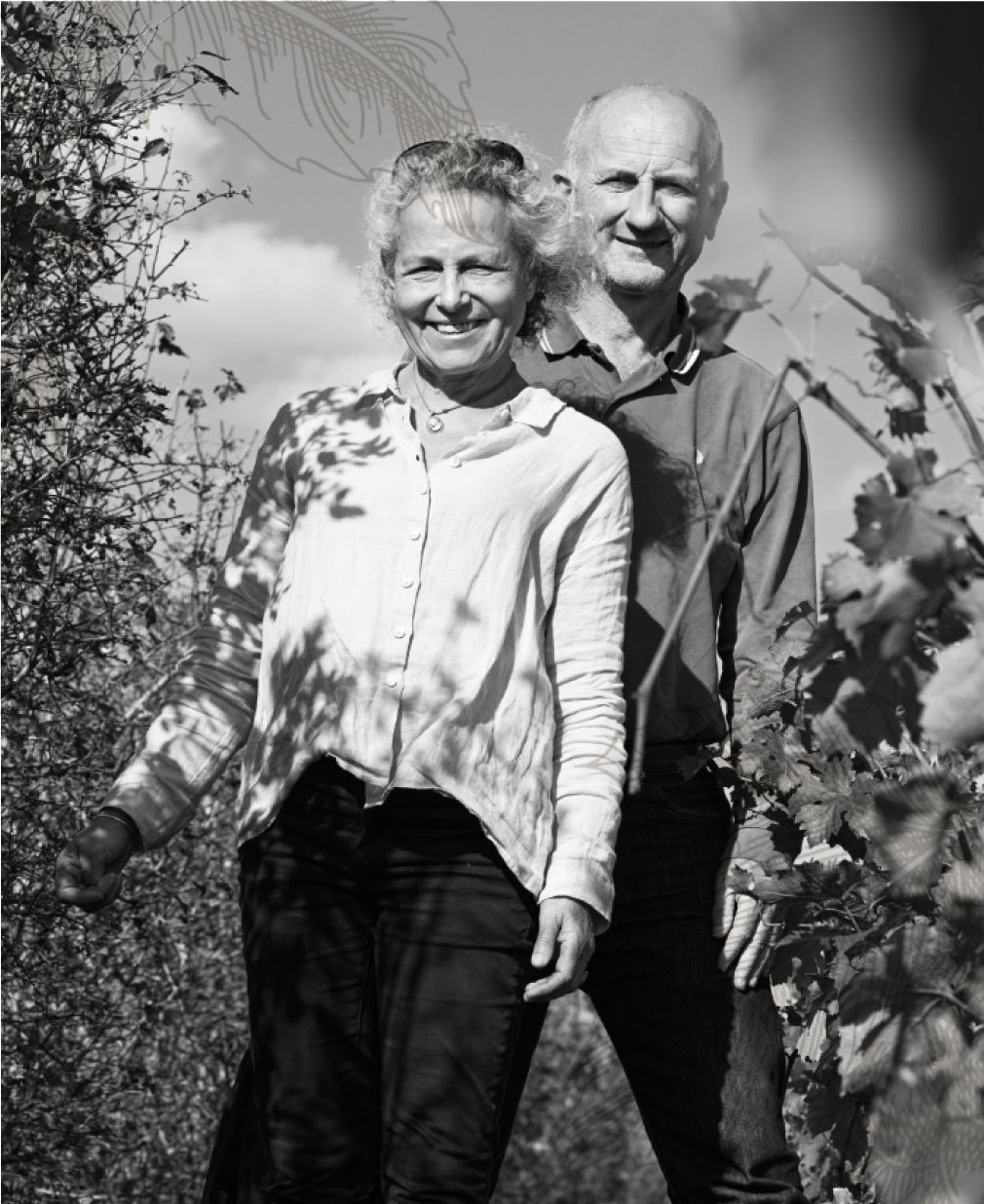 BOTH DESCENDED FROM GREAT WINEMAKING FAMILIES, GONZAGUE AND CLAIRE LURTON ARE ABOVE ALL PIONEERS OF THE BORDEAUX TERROIR REVIVAL IN PARTICULAR THROUGH THEIR EARLY COMMITMENT TO ORGANIC AND BIODYNAMIC PRACTICES.
For both Gonzague and Claire, wine is first and foremost a family tradition: the Lurton family for him and the Merlaut family for her are references in the Médoc. In creating G&C Lurton Estates, they have more than just an ambition, they have a real mission: to switch to organic viticulture and pass on to their children a healthy and resilient vineyard. A challenge that they are taking up in harmony with their teams: technical directors, cellar masters, vineyard managers, winemakers....
In the vineyards as in the cellars, traditional know-how is passed on and new agroecological practices are disseminated.
These values of sharing and transmission are reflected in their wines, created to illuminate moments in life and engrave memories in the minds of those who taste them.